10 Interesting Business Ideas by Malaysian Students That You Can Support!
We went around and discovered 10 of the most interesting ventures founded by Malaysian students. They have managed to figure out how to get from 0 to 1, which is the hardest part!
Building your first company can be intimidating. Being a student with limited resources, the biggest challenge of starting up a business would be figuring out how to actually start.
We went around and discovered 10 of the most interesting ventures founded by Malaysian students. They have managed to figure out how to get from 0 to 1, which is the hardest part!
1- ATO Table: University Sains Islam Malaysia
Lets kickstart the list with an invention by a student from USIM. ATO table is a product created for those who are in the field of architecture, art or anyone who needs help in tracing technical drawings. Their product, a portable drafting table, is a first of its kind, and it aims to help optimize and cut down the time taken for drawing process.
2-IMTANOMIC: Universiti Sains Malaysia
Their aim is to elevate the production quality of aquaculture product and introduce a new way to consume seaweed. For its first product, IMTANOMIC used a patented process to retain the nutritional value of the seaweed while drying it and infused it with chocolate based food or drinks to be sold on the market. They have gained good traction getting orders from corporates and also organizations.
3- Uni Parcel Station (UniPS): Universiti Kebangsaan Malaysia
They want to help students reduce the burden of managing parcel (receiving and sending) in all campus across Malaysia. Founded by Awliya' Fauzi, an undergraduate from UKM, UniParcel Station (UniPS) have signed a contract with J&T Express as a Supplementary  Courier Point (SCP).
4- InsuJab: Universiti Islam Antarabangsa Malaysia
InsuJab helps diabetic patient to manage their insulin shots so that they wont inject at the same spot twice. This brilliant idea from UIAM is now in prototyping stage and their product prevents Lypohypertrophy, increase the effectiveness of insulin theraphy and ultimately reduce the amount of insulin needed for treatment in the future.
5- Quoffe: Universiti Utara Malaysia
A cup of coffee is not just a boost of energy, it could be a source of inspiration for students. The CEO of QUOFFE, CK Lam wanted to bring the best coffee from his hometown, Kedah, to his campus and now are on track to open up a second branch in Universiti Malaysia Sarawak. Their teams purpose is not just to serve an affordable and quality coffee for students to start their day, they are also providing part time job opportunity for students.
6- Inara DF Sweetener: Universiti Sultan Zainal Abidin Malaysia
Trying to encourage sustainable farming, Inara DF Sweeteners upcycle a type of Lanzones fruit (Duku) to be turned into an artificial sweeteners. Due to the oversupply, a lot of Duku fruit ends up in landfill creating millions of ringgit in loss for Malaysian farmers. The team at Inara DF Sweeteners created a substitute sweetener from Duku fruit that is four times sweeter than normal sugar, and also contains natural probiotic and antioxidants.
7- AR Showspace: Universiti Tun Hussein Onn Malaysia
AR Showspace wants to create a virtual environment for interior desingers companies to showcase their concepts or products. Still early in the ideation stage, this group of students are currently looking for potential interior desingers to source ideas and understand the market before launching their first product.
8- Natural Oleo: Universiti Teknikal Melaka Malaysia
A brainchild of Dr Hafidzal who wants to reduce the reduce the amount of cooking oil that is being thrown out in the landfill. He plans to substitute the use of paraffin in candles that can release toxic chemicals if handled wrongly to waste cooking oil. His team is on track to commercialise and find a use case for his product.
9- AgroZonia: Universiti Malaysia Sarawak
Fiqa, a student from UniMaS started her journey as an agropreneur doing lowland hydroponic at Lahad Datu, Sabah. She supply organic and pesticide free vegetables at market providing a healthier option to the community via her Facebook page @FiqahAgrotech. She now plans to scale the farm to table concept with Agrozonia, an online platform that connects farmers like her to the community around her. Farmers can also connect with other farmers, learn best practice from each other and exchange imporant information such as the best farming equipment suppliers in Borneo.
10-  Soy Growth Booster: Universiti Malaysia Kelantan
Due to current economic and climate condition, the rise of commercial fish feed have risen steadily. This group from UMK decided to take one mans trash, waste soy, and turn it into a treasure for another, high nutrient organic fish feed. They are betting on the shift towards a more sustainable solution and also the current policy change by the European Union that ban the use of chemical and antibiotic in fish feed, making it more expensive to produce high nutrient feed.
[Honourable Mention] Bouquet_Uni: Universiti Utara Malaysia
Sometimes, simplicity is the mother of all complexity. This founder from a public uni up north knows how to turn a simple opportunity into a pot of gold. Founded by Eisya Shuhaina, Bouquet_Uni provides a surprise bouquet delivery service. Based at Varsity Mall, UUM, this simple service have now gathered over 600 subscribers on its Telegram channel, have over 15o dropshippers amongst students. They promote their services at an Instagram account with more than 25,000 followers and a TikTok account with over 500k followers.
Final note!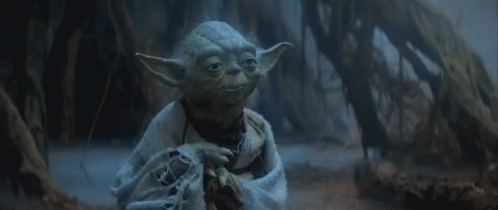 While some might think its impossible for a student to start a business, with proper strategy and a lot of hard work, it will be a fruitful journey to embark on. Having a goal of building a successful business is very important when you start but make sure to understand the bigger picture, the opportunity to learn business process and real world experience before graduation.
🎉
All of the student founders appeared in this article is part of the National Micro Entreprise Pitching Competition. Take a sneak peek at
NMEPC Lookbook
for more info.