National Micro Enterprise Pitching Bootcamp 2023 Episode 3: Finding the Brightest Pitch!
Final day of National Micro Enterprise Pitching Competition 2023. Students will be pitching their idea after an intensive 3 days bootcamp to refine their idea and pitch deck!
Wassup homies!! It's me again, Hanissa (@cowboybackwards). It is the last day and I am very excited because
I get to see everyone's final pitch and
My last time waking up early in the morning bruh
We started our day again at 8 in the morning, and that meant waking up at 6 to get ready on time. All crew members set up the scene for the last time! Quite a bittersweet la, carrying all those heavy chairs and heavy tables for the last time… until May *winkwonk*.
I caught up with Syahira and their friends in the morning to ask how they feel about pitching to the judges. Aida just replied with one word: "nervous". I don't blame them, I'd be shaking in my boots too if I had to present my idea to PROFESSIONALS… EXPERTISE… and in front of all my peers!
Today, we only had two talking sessions, and then it was showtime.
Our first speaker is from Furtory. Mr Steason Tee (previously with Speedhome) explained about fundraising. He worked and helped Speedrent and Moneylion to raise moreny with different companies like Cradle, IJMRE, and pitchIN. This was quite important for all the students to take note of if they are serious about starting their idea. Some students will only be pitching their ideation stage, but some are actually pitching their ongoing business. It was important for them to learn how to raise money to get the business going. Take note, everybody.

Then we had our other speaker, Mr Rafae Raof from Buntle. He taught the students the most crucial part of the whole programme. Now, this seems unfair because I keep saying everything is important, but trust me, this part is.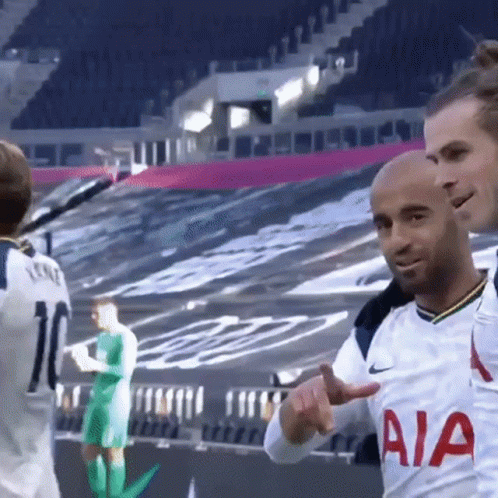 When presenting your idea, you need a tactic. You need a game plan. You need to know your players before putting them on the field. For example, Havertz play as a striker, he would not flourish as a goalkeeper. But someone tells me why we lost to Tottenham… (managing skills).
This is the same when you are pitching. Mr Rafae explains how your slides will direct your audience to your idea. Explaining things clearly is one thing, but body language and your tone are another. The game plan here is to make sure slides are neat and minimal because the audience is only listening to you. And your tactic; make sure the most expressive and persuasive person in the group is the one pitching.
The students had 45 minutes before they started pitching to the judges. Now, this is where it gets tense. Everyone broke into 3 groups in three different places; Auditorium, Launch Pad, and Glassroom. I did not bother anyone during that 45 minutes because everyone seemed to be putting on last-minute details and practising their pitch. All 50 groups only had 3 minutes for pitching, 4 for Q&A, and 3 minutes for the judges to be judging (writing on the rubric).

I was taking care of the Auditorium and there were 17 different groups with contrasting ideas. There were 5 judges watching.
First up was JOMTaPAU. Gary and his group presented an already ongoing business at UTM Skudai. He explained the idea, of an app for a pre-order food delivery platform that provides cheaper food delivery meals and services for university students and office workers to the judges and received useful and helpful feedback to help the business grow more.
We also had the OIC team from UTeM present their organic intelligent candles. Everyone's projects were thoroughly researched and OIC was the first to show. Their lecturers were heavily present during the making of these candles.
The judges were quite tense during the first maybe 5 groups, and they were heavily criticising their projects. Well, not criticise. More like helping to find loopholes where the businesses could really flourish. I was in charge of keeping time and making sure things are going on track, but I was also listening to what the judges have to say and keeping mental notes because maybe I wanna start a business too. Macam fun je...
On my first day, I made friends with representatives from Politeknik Kuching, Sarawak. Evana, Yoshua, and Adelene, and Madam Azrina. They had the idea to turn Bambangan into a jam. If you're like me and haven't heard about Bambangan: it is a rare, savoury fruit that's found on the edge of Borneo. On the first day, Evana was worried that the programme was a bit too fast for them to catch up.
But zoo wee mama, I would say that they have really learnt a lot! Their pitch was so insightful to the culture and they were very clear on their intentions and their process on making this jam! They even brought testers for the judges... extra points maybe? I really wish I was one of the judges because they were devouring that so quickly!
I would say that they did so well and they have really learnt a lot from all the speakers! I met them when they were figuring out the slides, properly identifying the problem statement, practising their pitch... and look at them now! Even one of the judges offered to help them himself! I think he finished his jar of jam. And it was surely not a surprise that they won the best pitch!
We then continued our journey with the rest of the groups. A 3-minute pitch and 4-minute Q&A. It was so nice to see how much they have progressed since the first day. There were so many amazing ideas being pitched, and from the judges, really good questions that were valuable and helpful to the groups.
We also had Aina, Alia, and Ainul presenting their mobile spa.
We even have Abbas and his gang presenting their educational game! He mentions how his product has a hologram that's pretty cool.
Of course, I had to update yall about our main character "Abe Abe Sha Aley" bak kata oghe Kelate.
When I first met the boys, their slides were empty and it was just notes on a notepad, trying to figure out how to put words into slides. They were always the ones to ask questions to the speakers, take notes, and constantly edit what they have. I would say they have done very well and they even said they have learnt so much and that they will do better next time.
With all the groups done presenting, it was finally time for the closing ceremony! We had Assoc. Prof. Datuk Dr Sabri Bin Mohamad Sharif (Deputy VC (HEP UTeM)), Dr Isma Addi Bin Jumbri (Director of CREATE, UTeM), Hanif Marzuki (CEO of Youth Ventures Asia) and Muhammad Zulfiqar Bin Abdul Rahman (Director of Himex Sdn. Bhd.) as VIPs for the closing ceremony. Assoc. Prof. Datuk Dr. Sabri Bin Mohamad Sharif gave a closing speech to all the participants and he even mentions how he won best pitcher years ago. Slight flex I guess.
We announced all the winners:
From the Glassroom, congratulations to UniParcel (UKM) for best pitch and Inatomic (USM) and HOD (UMP) for best ideas!
From the Launchpad, congratulations to Uniqa (UPM) for best pitch, and SoyGrowth Booster (UMK) and Insujab (UIAM Kuantan) for best ideas!
From the Auditorium, congratulations for SparsiCo (Politeknik Kuching Sarawak) best pitch and SparsiCo (again... well done!) and X-Field (UMS) for best ideas!
...and ended the programme with a group photo!
And with all that being said, that concludes the National Micro Enterprise Pitching Competition 2022 Bootcamp. Personally, I had fun meeting new friends, hearing new ideas, talking to the speakers and judges, and of course, the really delicious meal that was planned for us. We had nasi goreng tom yam in the morning are you kidding me!? I devoured that fr.
I want to thank and congratulate all the participants that were present throughout the 3 days, and thank all the speakers, mentors, and judges. I am pretty sure everyone has learnt a thing or two from this whole programme, cause I definitely did. I really can't wait for May to see all the participants again and to see how much they will grow from here. I believe everyone got this ez pz! Super good job to everyone!
If you're a participant reading this and feel like your presentation could be better, I hope you pat yourself at the back because it takes a lot to publicly speak and to receive criticism from people you look up to. If today didn't go as planned, there is always tomorrow! And you have so much more time to prepare yourself until May! So don't worry, because we from Youth Ventures are super proud of you!
I would also like to take this part of the section to publicly thank Youth Ventures for having me throughout this event! Thank you Hanif, Hanim, Hafiz, Aniq, and Jon for helping me, and thank you to the mentor; Fie, Meeps, Haziq, Fathiah, and Kochan for keeping up with my interviews and me constantly asking questions hahaha.
Thank you to those who read and share my articles too!
Till next time friends!
-Cowboybackwards :)